Hello Hello Hello!
It's FRIDAY!!!!! (just say it like Oprah.)
I think..that today,
I'm going to be a bit more organized in my hodgepodge.
Does that defeat the purpose..yes.
Iyunno, Iduncare.
Let's start with
Friday Letters
Dear Friday: Thank you. Thank you thank you thank you. Dear G105: I don't know if you knew how much I needed to relax a bit, but being the random 15 caller for a radio station that I never listen to that I happened to have on and then decided to call (though I never do) and then win a 1 hour massage...Thank You. Dear God: See Above. Dear Shiva: I apologize ahead of time for taking you to work and kennelling you all day. I promise that it's worth it, though it makes you hate me. Dear Mike: Life is crazy and ever changing right now, and I know that it's really hard on both of us..and "us" day to day, but it's worth it. You're worth it. We're worth it. Love you. Dear Mom & Dad: I'll see y'all in less that 12 hours. HORRAY FOR MOM'S COOKING! I hope this is as relaxing as I need it to be.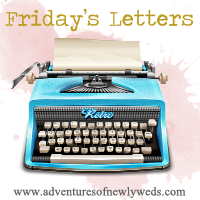 Moving on to
Manicure chitchat.
From my August Julep Maven box (post forthcoming) Dakota, topped with Sephora's Only Gold for Me. I really liked this mixture actually, it was a nice blend of rose gold and gold that made it subtle yet eyecatching. And of course, what nail post would I have if I didn't compare it to a beverage. (Or two, from the
Beer, Bourbon, BBQ
fest)
On to Friday Favorites!!
Favorite Giveaway:
Molly
, on top of being super sweet, stylish, funny, debt-free and all around fantastic is giving away BOOTS. Y'all. It's BOOTS. Get thee to her blog.
Now.
Favorite Dinner
Sushi. It's never wrong.
Favorite Shiva Destroyed Thing:
She finally has learned that it's "fun" to take apart her toys.
Pulling out all the stuffing is a BLAST.
Favorite Break:
Wine + BrownieCookie with a closed computer.
I definitely need to remember to turn off the computer,
and turn on my life again.
Favorite Purchase:
NEW TERVIS COFFEE MUG.
Seen here over the CVM where I work :)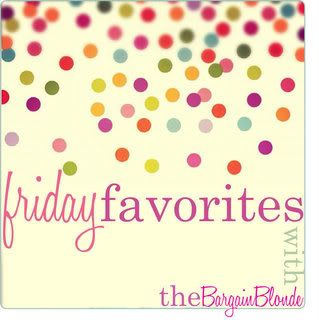 And finally,

a plea.
FIND THIS NECKLACE.
It USED to be on BaubleBar.
It. Is. Not. Now.
I emailed them.
But, I am not patient.
Please find it!